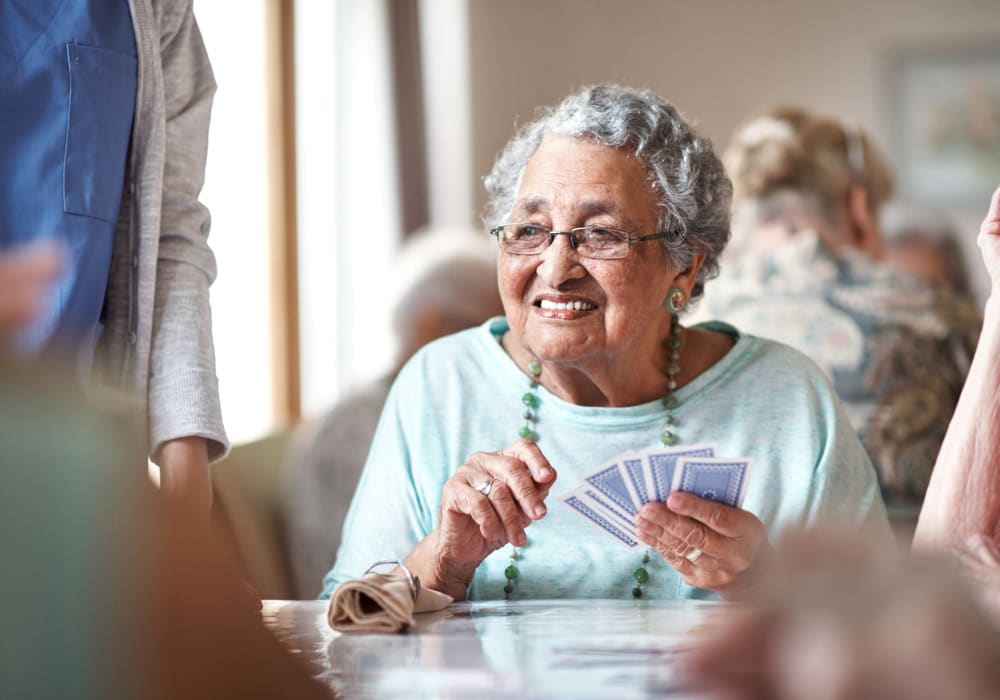 Neighborhood Outings
With so many activities to choose from at Autumn Grove Cottage at Champions, you or your loved one can plan each day around your favorite classes and hobbies. In addition to the community activities, we also take trips off-site to local shops and restaurants. Residents can treat themselves to shopping at Spring Mills Mall, savor their favorite coffee and pastries at Proud Pie, or pick up a new stack of books at the Spring Library. We also take trips to beautiful neighborhood green spaces, including Mary Jo Peckham Park and Spring Park. Residents who like the theater experience should be sure to join us when we go to the latest movie at AMC Spring Mills.
List of Activities & Events
Sensory stimulation, such as light therapy to help with sleeping at night, and aroma therapy for calming.
Reminiscing about old times, talking about what is going on at the moment, or talking about the residents' favorite hobbies and interests can improve general mood and self satisfaction by contributing to the group.
Doll/Pet Therapy which is shown to sooth and comfort those suffering from memory loss.
Incorporating daily tasks as a meaningful activity, such as helping set the table, allowing the resident to brush their own teeth and hair, assisting with laundry, restocking the bathrooms, and joining our maintenance staff in changing light bulbs.
Activities can be a form of therapy for our residents and are not organized each morning and afternoon, but are ongoing throughout the day in everything we do. Whether the activity gives our residents purpose or helps them feel better mentally or physically, we strive to make each resident feel comfortable about themselves and their surroundings here at Autumn Grove Cottage at Champions.