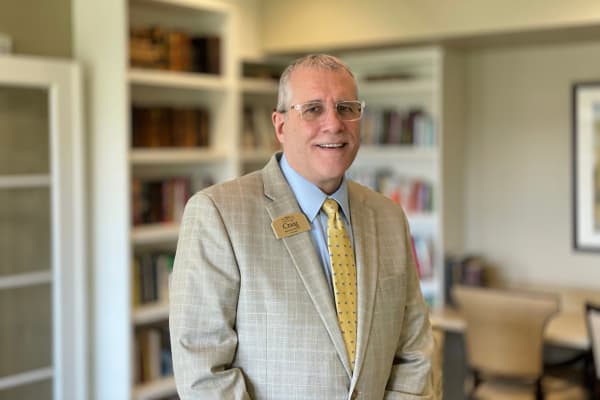 Craig Hoyles -  Executive Director
Originally from Ohio, Craig and his wife Stacie moved to Houston after nine years in Charleston, South Carolina. Prior to becoming an Executive Director, Craig has experience as a caregiver, nurse and Director of Resident Care. His leadership credentials include Alzheimer's, Assisted and Independent Living communities.Craig received his degree in Organizational Management from Wilberforce University. He is also a LVN.
Craig & Stacie made the move to Texas to be closer to their kids and grandkids who live in and around the Houston area. In his spare time Craig enjoys cooking, playing with his dogs, Olaf and Arya, and spending time with Stacie.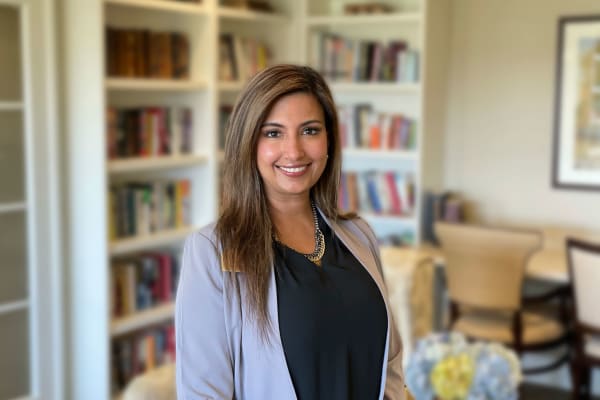 Niki Nanavati - Director of Sales and Marketing
Prior to joining the team at The Village of the Heights, Niki Nanavati worked in hospitality sales for seventeen years and most recently served as an Area Senior Account Executive with Marriott International. Niki attended The University of Texas, where she received a business degree, with a concentration in Marketing.
A native Houstonian and long-time resident of The Heights, Niki is an active member in several of the local neighborhood organizations. In her free time, she enjoys traveling and spending time with her daughter, Zara and rescue puppy, Milo.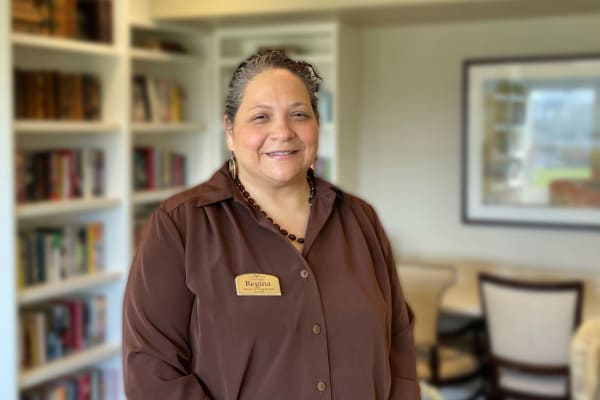 Regina Crawford-Dorsey - Director of Dining Services
Regina is originally from Philadelphia, Pennsylvania but proud to call herself a Texan for the past 20 years. Since 2018, she has been Director of Dining Services at The Village of the Heights. Regina has been part of the culinary world her entire career; over thirty years with over twenty of those in senior living leadership. Regina is a Certified Dietary Manager.  She attended Drexel University where she majored in Food Service Management.  She also studied Business Management at Le Tourneau University in Houston.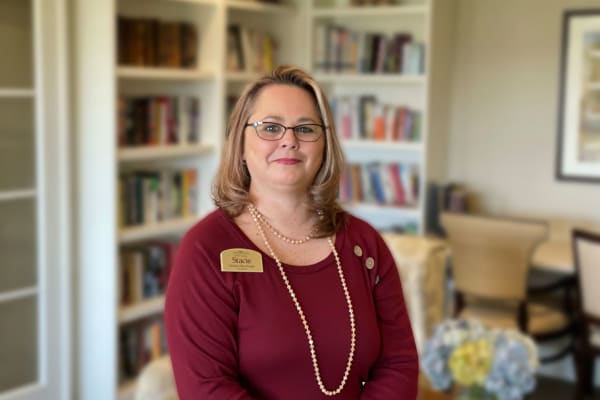 Stacie Perkins - Business Office Manager
Stacie is our Business Office Manager.  Born in the Heights, she moved to Cypress as a small child and now lives there with her husband. Together they have son and a daughter.  Stacie received her early childcare degree from The University of Houston. Prior to her move into senior living, Stacie was a pre-school operator for five years and a property manager for a multi-family community for twenty years.
In her free time Stacie enjoys camping, reading and spending time with family.
Amanda Kay -  Director of Resident Care 
 Amanda is our  Director of Resident Care and has been active in healthcare for over 10 years. Prior to her nursing career, Amanda was a medical assistant in a dialysis clinic as well as an allergy clinic. Since becoming a nurse, she has worked in a local emergency room clinic and more recently realized her passion for working with senior living.
When Amanda is not leading our team of great caregivers, she enjoys running obstacle races, dancing, and spending time with her two children.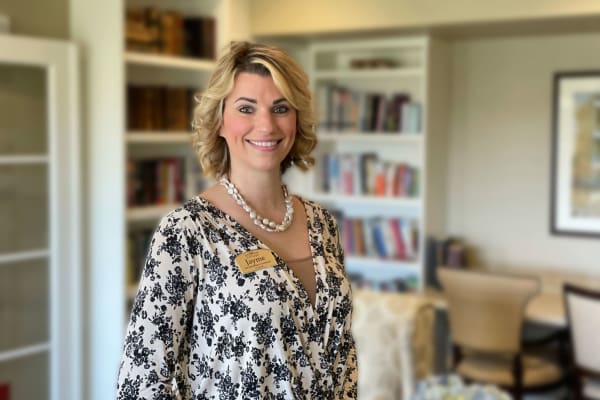 Jayme Bynum - Director of Life Enrichment
Jayme is the Life Enrichment Director at The Village of The Heights, where she provides exceptional experiences for the residents and their guests. As a Texas native, she earned her psychology and gerontology degrees at the University of Texas in Tyler. Jayme has been dedicated to this industry since 2004. She leads by example, always offers a friendly hello with a welcoming smile. Her dedication to ensuring that every resident and guest, Live Life Well®, is her number one priority.
Jayme is a licensed Pastor and in her free time she enjoys painting, singing and making people smile.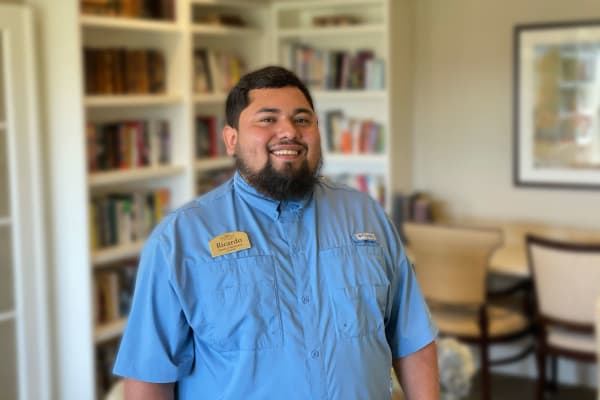 Ricardo Soliz - Maintenance Director
Ricardo has been our Maintenance Director since 2020. He is a native Houstonian, having grown up in the Heights, and has been working in the maintenance and support services industry for fifteen years. Ricardo is a registered HVAC technician through the State of Texas.
In his leisure time, Ricardo enjoys off-roading, fishing and cycling.