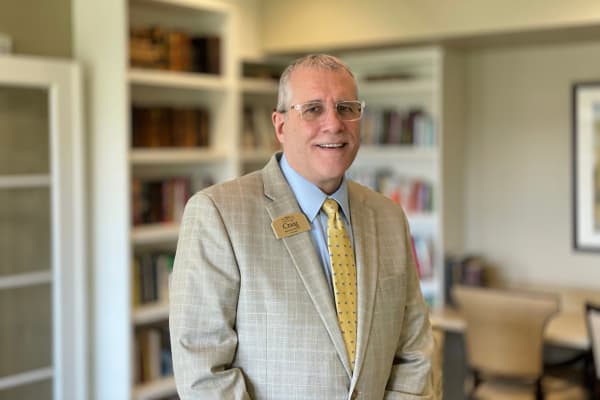 Craig Hoyles -  Executive Director
Originally from Ohio, Craig and his wife Stacie moved to Houston after nine years in Charleston, South Carolina. Prior to becoming an Executive Director, Craig has experience as a caregiver, nurse and Director of Resident Care. His leadership credentials include Alzheimer's, Assisted and Independent Living communities.Craig received his degree in Organizational Management from Wilberforce University. He is also a LVN.
Craig & Stacie made the move to Texas to be closer to their kids and grandkids who live in and around the Houston area. In his spare time Craig enjoys cooking, playing with his dogs, Olaf and Arya, and spending time with Stacie.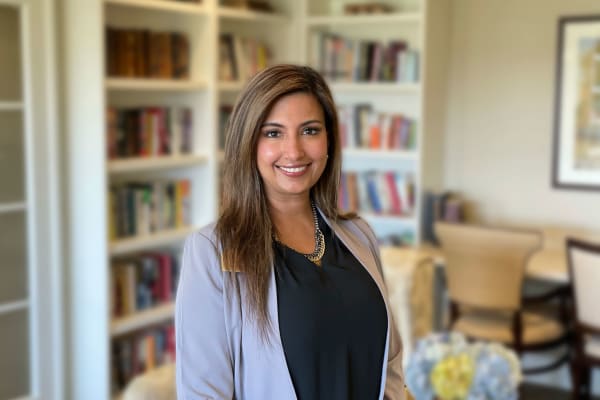 Niki Nanavati - Director of Sales and Marketing
Prior to joining the team at The Village of the Heights, Niki Nanavati worked in hospitality sales for seventeen years and most recently served as an Area Senior Account Executive with Marriott International. Niki attended The University of Texas, where she received a business degree, with a concentration in Marketing.
A native Houstonian and long-time resident of The Heights, Niki is an active member in several of the local neighborhood organizations. In her free time, she enjoys traveling and spending time with her daughter, Zara and rescue puppy, Milo.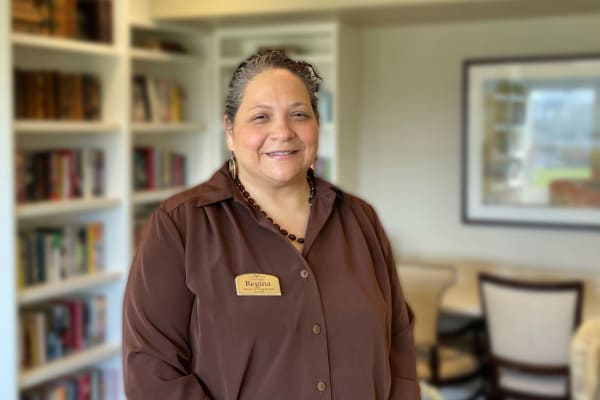 Regina Crawford-Dorsey - Director of Dining Services
Regina is originally from Philadelphia, Pennsylvania but proud to call herself a Texan for the past 20 years. Since 2018, she has been Director of Dining Services at The Village of the Heights. Regina has been part of the culinary world her entire career; over thirty years with over twenty of those in senior living leadership. Regina is a Certified Dietary Manager.  She attended Drexel University where she majored in Food Service Management.  She also studied Business Management at Le Tourneau University in Houston.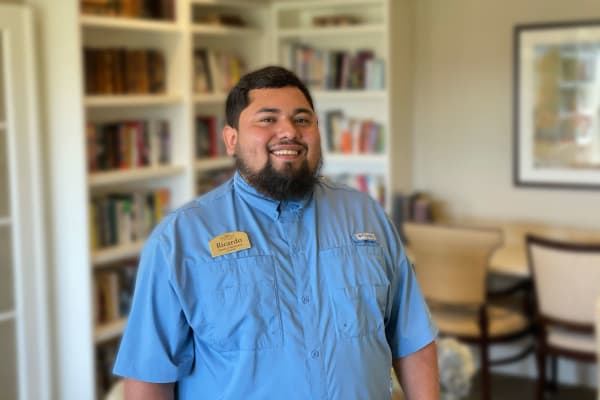 Ricardo Soliz - Maintenance Director
Ricardo has been our Maintenance Director since 2020. He is a native Houstonian, having grown up in the Heights, and has been working in the maintenance and support services industry for fifteen years. Ricardo is a registered HVAC technician through the State of Texas.
In his leisure time, Ricardo enjoys off-roading, fishing and cycling.