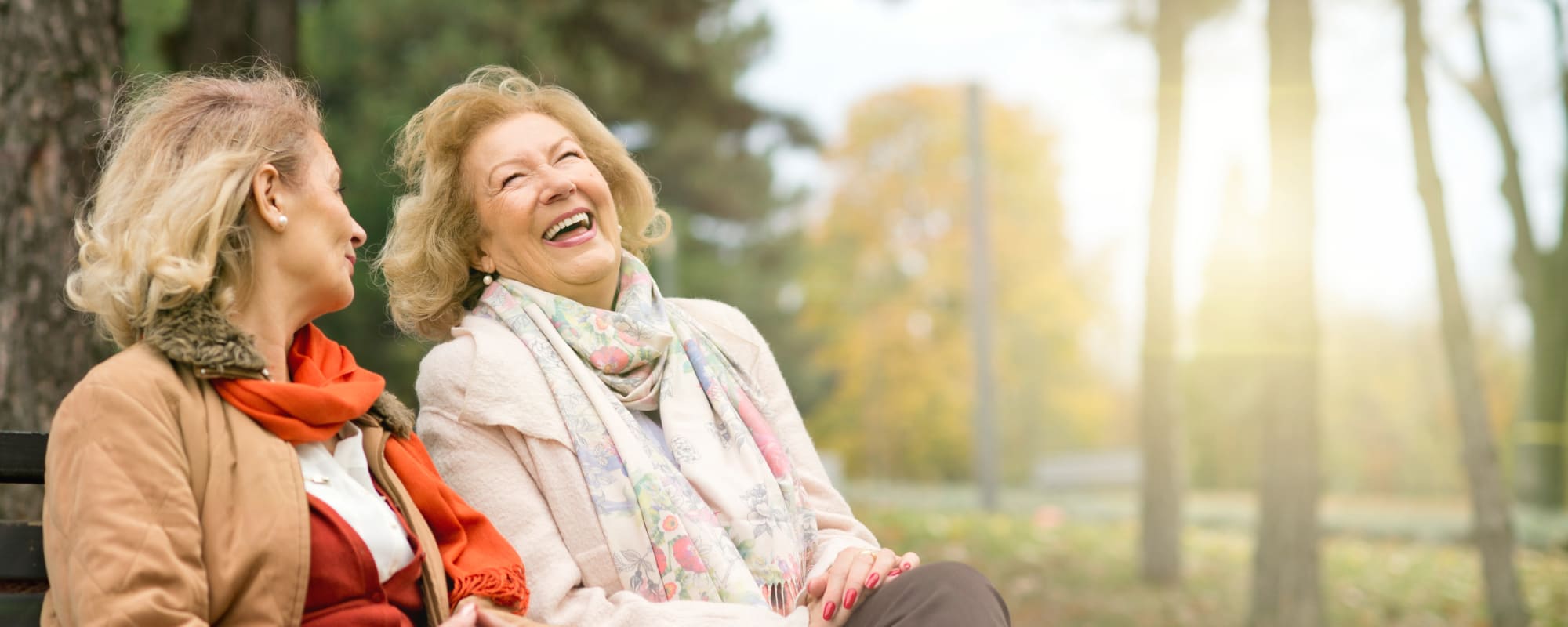 Our Assisted Living Residences
Our elegantly designed community creates a lively and engaging environment where family and friends always feel at home. Passing through vibrant hand-crafted wood doors, you will notice several unique design elements, including the open-air atrium and expansive public spaces. With three residence halls, finely appointed dining and activity lounges, outdoor wood decks and covered courtyards, there is ample room to cater to each resident's needs. Our resident apartments balance comfort and practical appointments with style, privacy and convenience in a variety of floor plans and features.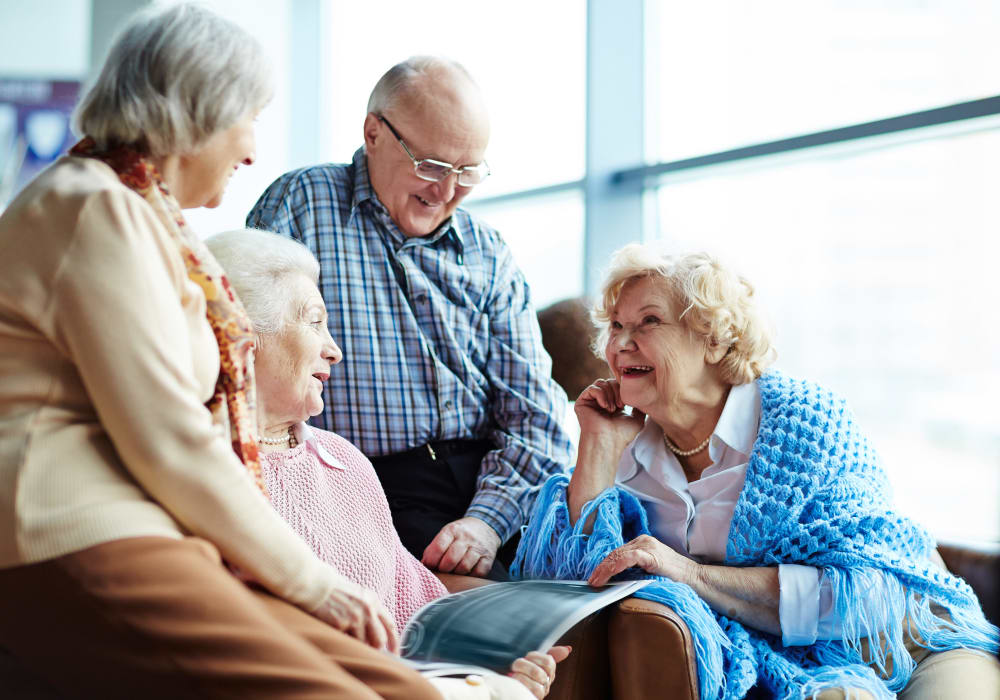 Memory Care Expertise
Memory Care residents enjoy the same quality of life as all Stoney Brook of Hewitt residents, but in a secured environment. The separate dining room and lounge area allow a higher degree of assistance, monitoring and support from our staff. Our residents also enjoy access to the outdoor courtyard, where a landscaped portion has been reserved for their exclusive use.
Well-Being at Stoney Brook of Hewitt - Waco
Residents with Alzheimer's or other forms of dementia often have difficulty recollecting the memories that are the signposts of their life's journey. We understand the dimensions of this condition and the emotional toll it can exact for all involved. So, in addition to the suite of activities and events shared by all residents, Stoney Brook of Hewitt offers programs specifically designed to encourage a sense of belonging and purpose, relationships with others, meaningful activity and a sense of self. In addition to providing a reassuring link to the past, we help plot a course for creating new memories.