Now Accepting Resident Move-ins!
We remain committed to the health, safety and well-being of our residents and associates.
Welcome to Stoney Brook of Hewitt
Stoney Brook of Hewitt is conveniently located in Central Texas just off I-35, just South of Waco and North of Austin. Stoney Brook of Hewitt encompasses all the benefits of a quaint small town atmosphere while enjoying all the amenities of a large city. Stoney Brook of Hewitt is located near multiple Health Care systems including hospitals, physicians and clinical services.
Relieved of housekeeping, home repair and meal preparation, residents can enjoy a variety of stimulating activities that provide social, educational, religious and recreational opportunities. Choices include community outings, musical programs, games, cards, gardening, painting, sewing, and much more.
Private Apartment Homes for Seniors
Enjoy all the comforts gracious living without all the work! Our amenities and programs enable you to connect with other residents who share your interests and passions. From chef-prepared gourmet meals to housekeeping and concierge services, you'll have more time to live life on your terms. Residents also enjoy the peace and privacy of their own living space while also reaping the benefits of wonderful amenities and care options available to all residents. Assisted Living residents may choose between studio or a one or two bedroom apartment home, while private studio suites are available to Memory Care residents.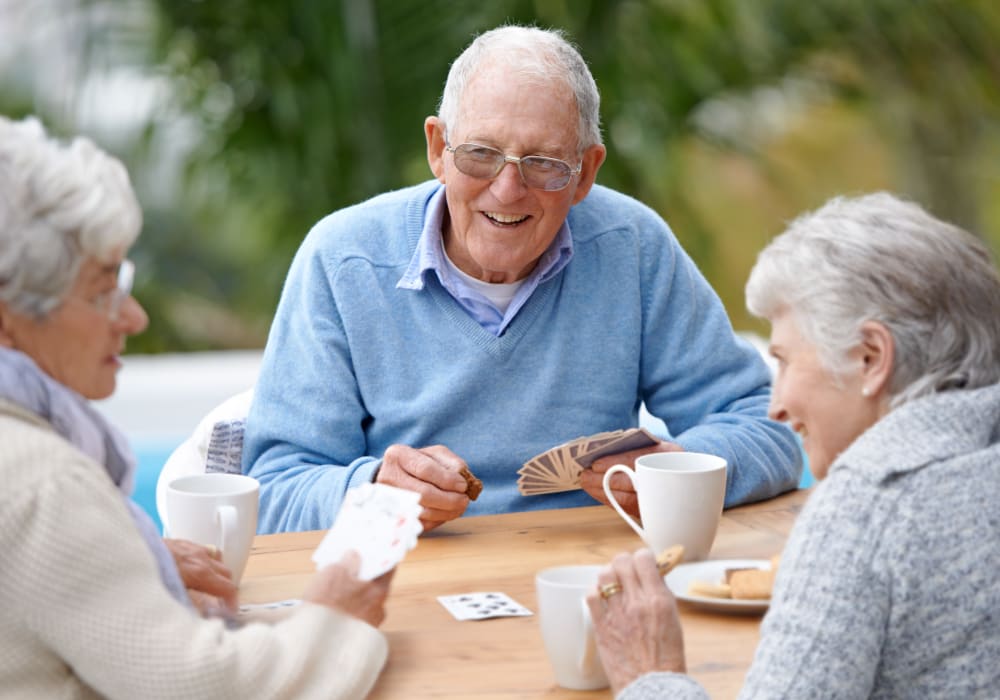 Vibrant Living Awaits
When you make your home at Stoney Brook of Hewitt, you will gain access to a warm and welcoming community with a friendly, country club atmosphere. Your satisfaction is our top priority, which is why we strive to provide you with the highest quality dining, social, and lifestyle experiences. Between amazing meals crafted by the much-loved Chef Dante, you will find a wealth of opportunities to engage with our vibrant community. From group health and fitness classes, book clubs, and field trips to art, music, and more, there is something for every taste at Stoney Brook of Hewitt.
"After switching to an Assisted Living apartment, I expected Mom's situation to be better - I had no idea how great it would be! She is much more active than before, mostly due to the AMAZING staff. They're kind, gentle, energetic and genuinely care about each resident."
     - Monica (resident's daughter)
Get to Know Stoney Brook of Hewitt
Stoney Brook of Hewitt is located in a the charming neighborhood, near Midway ISD Performing Arts Center in Hewitt, Texas. Our beautiful location offers a calming, peaceful setting where you can relax and enjoy stunning outdoor gardens, and pristine landscaping.