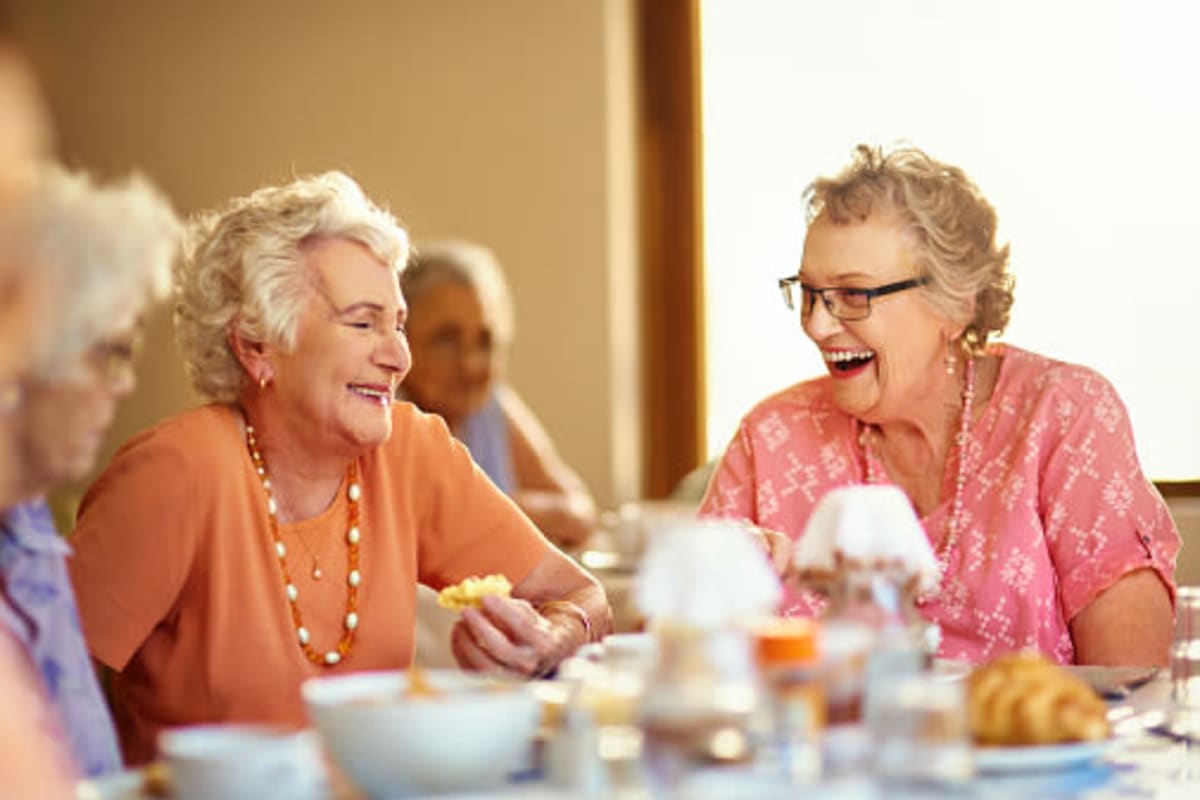 Meal Plans
Our elegant, full-service dining room provides a restaurant-style dining experience for every meal. Your loved one can choose their favorite foods to enjoy from our full menu of fresh, seasonal entrees, desserts, and snacks. We also offer in-room dining for those times when a resident requests a quiet meal alone, because respecting our residents on a personal level is a cornerstone of our approach to care.
Thoroughly Nourishing
A good meal has the power to nourish the body and the soul, which is why we never cut corners on our dining program. We serve freshly prepared meals made from scratch by our onsite chefs and served with a smile by our friendly waitstaff. It's all part of our mission to help your loved one experience a richly rewarding lifestyle every day, in every way.
Hand-Crafted Meals & Snacks
Welcoming, Family-Like Dining Room
Daily Chef Specials & Classic Entrees
Fresh Ingredients & Diverse Flavors
Convenient, Restaurant-Style Table Service
In-Home Dining Available
For questions about our dining program, contact us today.