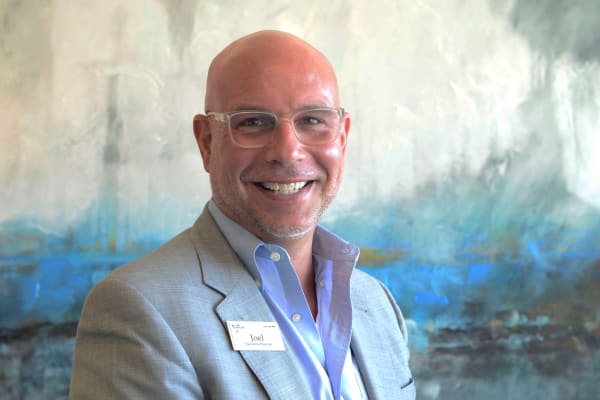 Joel H. Quade - Executive Director
Joel has been the Executive Director of The Village at The Triangle since prior to the community opening in September of 2018.  He leads a stellar group of over 150 team members who superbly serve The Village residents each day.  Joel has been successful in the senior living industry for 27 years with 23 of those years in Austin. 
He feels privileged to live in the city of Austin with all the diverse cultural and natural beauty it offers.
After growing up in Houston, he attended Baylor University where he received a Bachelor of Music degree in Vocal Performance.  Following Baylor, he felt senior living was a natural fit, for he had always had a distinct fondness for "seasoned" folks. He stays close to his love of music by sharing his talent regularly with the residents.
Joel considers it his honor to lead the "Village People", those who have chosen to share their next journey at The Village at The Triangle.
Jenny Brown - Director of Business Development
Jenny has been the Director of Business Development at The Village at The Triangle since March 2018 and the second person hired to the team. In her role, Jenny is responsible for expansion in the market and new client acquisition and awareness, but she identifies her principal obligation as seeking out potential contacts of value and forging beneficial long term relationships for The Village at The Triangle.
Jenny is the doting mother of son Tim, daughter Whit and Yorkie Winnie. She enjoys spending precious time with family and friends, Thai food and podcasts.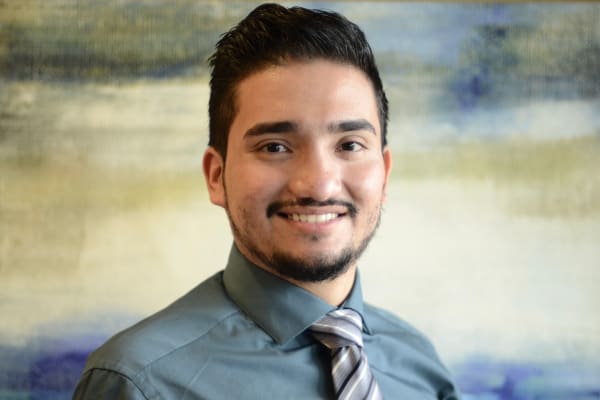 Brandon Cader - The Parc Manager of Team and Customer Care - Assisted Living and Memory Care
Brandon joined The Village at The Triangle team in March of 2021.  As The Parc Manager of Team and Customer Care, he strives to provide a positive environment by supporting our residents, families, friends and our team members to ensure the best quality of life, comfort, and dignity for everyone involved.  He has been working in the healthcare setting (assisted living, memory care, and home health) for just over 5 years, so he has a great footing for his role at The Village.
Brandon was raised in Austin, is the second oldest of his 3 siblings, and a father to his cat and dog.  He enjoys dancing and he has a passion and heart towards older folks and plans to work with them for many years to come.
Kym Cooper, BSN, RN - The Parc Director of Resident Care – Assisted Living and Memory Care
Kym is the Director of Resident Care at The Village at The Triangle since its inception in 2018.  Kym believes that no matter where you are in life, you deserve to pursue your passions, maintain meaningful relationships, and live every day to its fullest. 
Kym is responsible for the overall supervision, provision, and quality of nursing and supportive services in Assisted Living and Memory Care.  She is also responsible for ensuring all residents receive exemplary care and favorable outcomes through the solid execution of daily quality standards. 
Kym is a mother to her two children, daughter Cameryn, son Cooper , and her yellow lab Max.  She enjoys being outdoors in nature, traveling, and quality time with family and friends.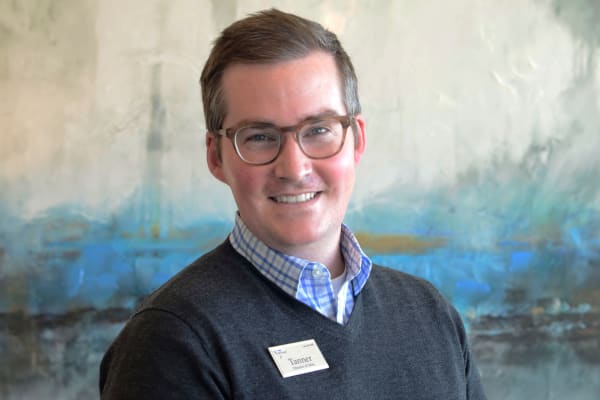 Tanner Easley - Director of Marketing and Sales
Tanner is the Director of Marketing and Sales and was the first member of the team to be hired in September 2017.
As Director of Marketing, Tanner is responsible for communication strategies, overall branding and image, as well as analyzing the market and competitors.  As Director of Sales, he leads a successful team that is responsible for the growth and sustainability of the community and producing the strategic plan for revenue.
Tanner is a devoted husband to his college sweetheart Kelsey, and dad to the joys of their lives, daughter Everett and son Campbell. Tanner enjoys traveling the world, family adventures and the latest gadget.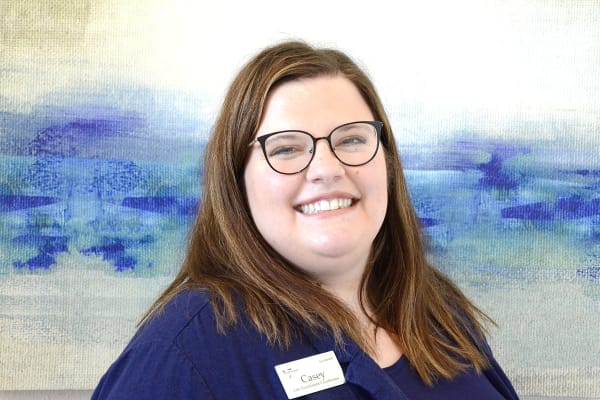 Casey Finley, CTRS - Parc Director of Life Enrichment 
Casey is The Parc Director of Life Enrichment at the Village at The Triangle, overseeing the daily life enrichment for our Assisted Living and Memory Care community. Casey is proud to be a Certified Therapeutic Recreation Specialist who strives to each day to enhance the quality of life, connection and engagement of residents through purposeful programming. She received her Master of Science in Recreational Therapy from Texas State University and brings with her a range of experience in various settings. Casey leads a wonderful team composed of CTRSs who truly strive to provide the next level of purposeful programming and events for our community.
Casey is proud to share her life with her fiancé, Jared and their dog, Dash. She enjoys exploring the great outdoors, reading, celebrating others and finding new adventures in life. 
Melanie Jackson-French - Business Office Manager
Melanie has been the Business Office Manager at The Village at The Triangle since April 2019. After graduating Texas State University – San Marcos with a Bachelor of Science in Healthcare Administration, Melanie began a long and fulfilling career as Director of various home healthcare companies.
Melanie leads an awesome team of concierge who ensure that the first impression of The Village is professional and pleasant. She is afforded the privilege of meeting and greeting every team member in her human resource functions, where she also handles accounting responsibilities for the community.
She is actively engaged with her four adult children and their wonderful families.  She enjoys outdoor hiking, camping, the beach, random travel adventures and the arts.
Kourtney Jenkins - Marketing Assistant/Move-In Coordinator 
Kourtney Jenkins joined The Village at The Triangle in September 2019. Kourtney has two primary roles in the community.  As Marketing Assistant, she provides support to the marketing department with sales, administrative tasks and operations and as Move-In Coordinator, she assists every new resident and their families with all the logistics of living at The Village at The Triangle.
Originally from San Antonio, she and her beautiful daughter Kalista now call Austin their home. If Kourtney had her way, they would be living on a coastline with perfect weather all the time. She loves the beach, being outdoors, and taking Kalista to amusement parks.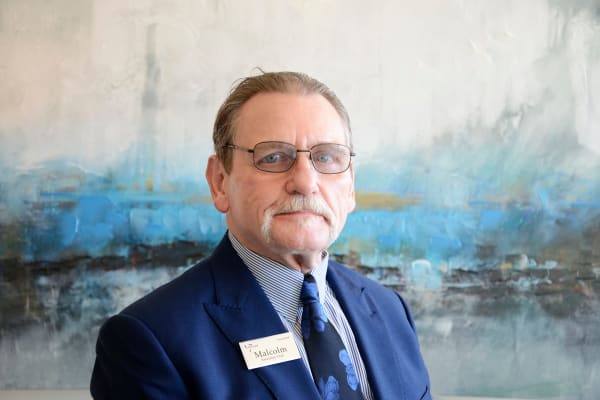 Malcolm H. Leslie - Director of Dining Services
Malcolm H. Leslie has been the Director of Dining Services at The Village at The Triangle since opening in 2018. He brings over 20 years of experience in the food service and hospitality industry. Malcom is a native son of the U.K., where he completed his formal education.  His early career in hospitality initially started in upscale hotels and restaurants in England, the Mid-Atlantic and Florida and now permanently in Texas.
Malcolm has been in senior living since 2012 and says he has found a calling catering to educated, well-travelled seniors that a vibrant community such as The Village attracts. He enjoys the camaraderie of getting to know the residents and their needs and desires while leading the large team of professionals that operate our three restaurants.
Malcolm says he really appreciates the atmosphere and vitality of The Village, especially during the holidays and special functions where he and his team can really pull out the stops to produce memorable events.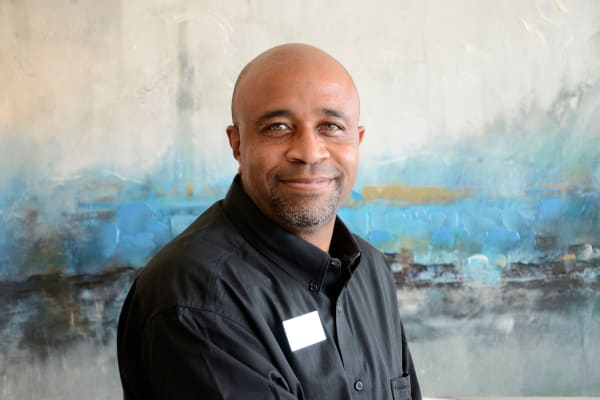 Mike Mainor - Director of Plant Operations
Mike Mainor joined The Village at The Triangle as Director of Plant Operations pre-construction in 2018. Mike is responsible for ensuring that day to day processes operate efficiently while proactively anticipating and implementing measures to minimize interruptions in service.
Gathered from a collective 20 years in the industry, Mike appreciates the value of a proficient team and the balance of delivering the highest level of satisfaction to residents and team members. Additionally, Mike supervises a multi-level group of maintenance personnel and housekeepers that fine-tune The  Village.   
Mike is the proud father of four sons, husband to his awesome wife Shaleise, and an honored and proud veteran of The United States Army.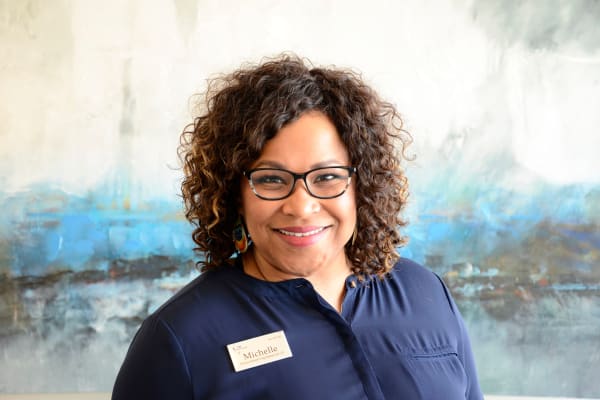 Michelle Owens, LVN - Director of The Parc – Assisted Living and Memory Care 
Michelle is the Director of Assisted Living and Memory Care at The Village At The Triangle. As a Licensed Vocational Nurse, Michelle leads The Parc (assisted living and memory care) team with benevolence, ensuring the comfort, security, and support of all assisted living and memory care residents. She takes pride in her "one dream, one team" motto and making sure residents are living lives of dignity, enjoyment and appreciation. 
Michelle is the mother to two daughters, one son, and wife to her husband Allan. She is a true Austinite born and raised. She enjoys people, reading, and any excuse to celebrate.
Matteo Rodriguez - Restaurant Manager
Matteo came to The Village at The Triangle in 2019 with over 10 years of employment in the food and beverage industry. As Restaurant Manager he is responsible for overall dining and hospitality for the residents. His  primary duties include scheduling team members, coordinating three dining experiences in three areas of the community on a daily basis.
Matteo has a love of dogs, especially small breeds like yorkies and schnauzers. Working with seniors is a passion he wants to continue for the rest of his career.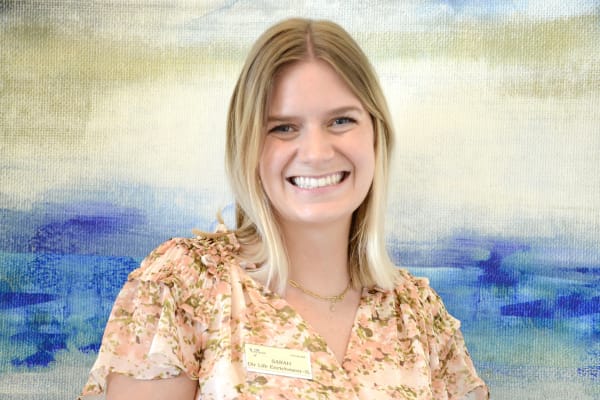 Sarah Turner, CTRS - Director of Life Enrichment for Independent Living
Sarah joined The Village at The Triangle in May of 2021 as the Director of Life Enrichment for Independent Living. Sarah coordinates all programs, classes and special events for the Independent Living portion of our community. Sarah completed her Bachelor's degree at Baylor University in Recreation Management and recently earned her Masters' Degree in Therapeutic Recreation at Texas State. During her academic career, Sarah has worked with various folks (adolescents, young adults, behavioral health, and seniors) and planned/executed various events and programs tailored to their needs.  The senior population has always been her favorite! She is passionate about serving others through advocating for wellness, safety, and inclusion. Sarah is an Austin native and brings joy and positive energy to any situation.
Live Life Well®
Our community is managed by Retirement Center Management (RCM) which is privately-held and based in Houston, Texas. RCM was founded in 1996 and is known for the exceptional quality of life and gracious living experience enabling all its residents to Live Life Well®. Today, RCM manages twenty-two communities around Texas, Arkansas, and Oklahoma.