Safety: Our priority for your peace of mind.
We know and understand the importance of creating and maintaining a safe and healthy home environment for all our residents and staff. Retirement Center Management communities have implemented new measures endorsed by the CDC and other leading experts, as well as follow our longstanding best practices, to ensure we continue to uphold our mission of enabling our residents to Live Life Well®. Our commitment is serving our residents and their families, so they can continue enjoying a life filled with purpose and fun. 
COVID Vaccination Clinics Now Available
Our communities are now hosting vaccination clinics for our assisted living communities.   
ADVANCED DISINFECTANT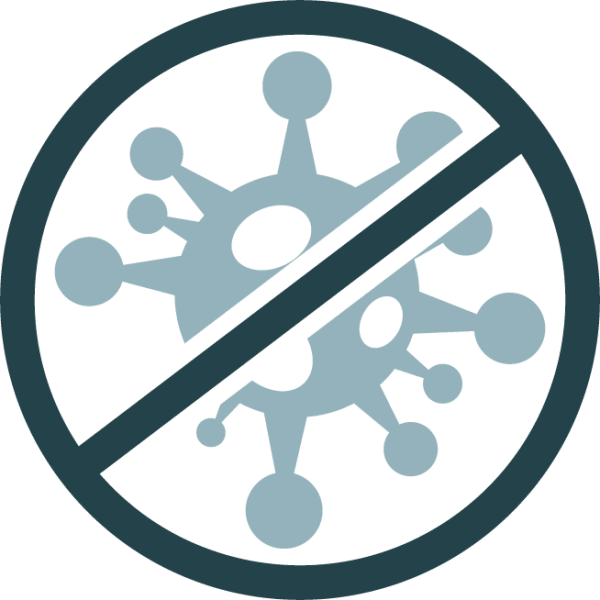 We have implemented enhanced sanitation practices and use medical grade disinfectant that is not only safe but keeps our residents safe and healthy as well.
With an increase in frequency between cleanings, our goal is to create a continuous shield over frequently used surfaces so our residents and guests can enjoy our community worry-free!
INCREASED MONITORING 
Our community and staff are continuously trained to recognize any potential signs or symptoms of illness to catch and keep what we are not able to see out of our community.
Each day our team members are required to check in and are properly screened to ensure their health before starting their work.
Our exceptional care team also has increased check ins with residents that are part of our care services to monitor their health, comfort and well-being.
AMPLE PERSONAL PROTECTION EQUIPMENT (PPE) 
If you know us, you know smiling is our favorite! However, we understand and believe in the importance of wearing a mask to help stop the spread of unwanted germs. Because of our long-standing partnerships and relationships developed over decades in this business, we have been able to source and maintain abundant stocks of personal protective equipment to create a healthy and safe environment for all.
A RELIABLE TEAM 
Teamwork makes the dream work! Our investment in proper training and following procedures to ensure we all work together to create and maintain a safe environment pays dividends. Most importantly, our team members ensure residents do not miss the quality of love and care they deserve.
Call us a team or call us a family. Either way, we are all here to protect those we care for and love – our residents!