​Welcome to Live Life Well® TV
We are committed to providing innovative programs that will entertain, inform, motivate and inspire you to Live Life Well® every day.  We invite you to watch and enjoy the programs at your leisure while you relax in the privacy of your own home. You may also want to read our instructions for watching from your smart tv.

Presenting Your RCM Executive Staff : Spencer Lane, Vice President of Hospitality
Join us as we meet Retirement Center Management's Spencer Lane, Vice President of Hospitality. Spencer's a fascinating guy and his journey to where he finds himself now is more than interesting.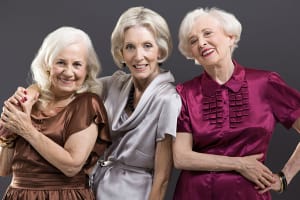 Your Personal Power Hour
Motivational and inspirational topics are covered from "How to Manage Stress" to "How to Deal with Difficult People", and so many more.  Got Stress?  Join National Motivational Speaker, Robert Landau for "The Ten Minute Stress Solution!" 
Episode 1 | Episode 2  | Episode 3 | Episode 4 | Episode 5 | Episode 6
Meditation for Seniors
LLW-TV Host, Robert Landau is back with some extremely easy and short meditations for you to experience. Given them a try. Do those simple meditations as often as possible and watch how much better you'll start to feel, inside and out!
Meditation for Seniors: Part 1 | Meditation for Seniors: Part 2 
Special LLW-TV Presentation: Crazy, Unbelievable News Headlines!
Sometimes news stories are just too hilarious to be true...but they are!! Join LLW-TV Host Robert Landau for a humorous look at some of the craziest news stories over the last months!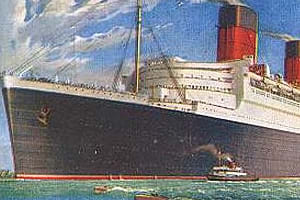 Special LLW-TV Presentation: Cunard Line's Queen Mary
The Majesty of the Seas! She was one of the greatest transatlantic liners ever built. At a time when getting from point A to point B was the only way to go, the Queen Mary reigned supreme. Robert shares her amazing story.
Amazing Confessions of a Cruise Director!
Want to know what it's really like working on a cruise ship? You won't believe it till you hear it! National Motivational Speaker, Robert Landau, was a professional world-wide Cruise Director for nearly ten years. His stories will amaze and amuse you. You'll never look at cruising the same way! This is an award-winning presentation that all but guarantees loads of fun, laughs and entertainment by the shipload. No life vest required!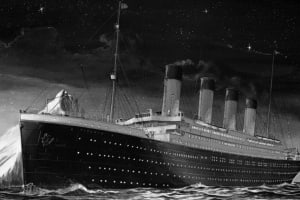 A LLW-TV Special - The Titanic
A LLW-TV SPECIAL! Think you know everything about the Titanic and what really happened? Think again! | Robert Landau, LLW-TV Host, presents the latest findings concerning one of the greatest ships ever built...and one of the greatest heartbreaking disasters to ever occur.
The content displayed on the website is the intellectual property of the Retirement Center Management. You may not reuse, republish, or reprint such content without written consent. All information posted is merely for entertainment and informational purposes. It is not intended as a substitute for professional advice. Should you decide to act upon any information on this website, you do so at your own risk. While the information on this website has been verified to the best of our abilities, we cannot guarantee that there are no mistakes or errors. We reserve the right to change this policy at any given time, of which you will be promptly updated. If you want to make sure that you are up to date with the latest changes, we advise you to frequently visit this page.